"Each and every burial remain was handled with such great care that every "bone" was accounted for"
On July 9, 1909, the present cemetery site was selected by our city council and a contract was made with C.O. Senserud of Michigamme to transfer 6,180 bodies beginning January 21, 1910.  According to "Negaunee Iron Herald" excerpts, city volunteers verified all of the transfers that took place and it was said that each and every burial remain was handled with such great care that every "bone" was accounted for.  The entire transfer was just about completed on June 23, 1911.  St. Paul's Church recorded 2,055 of these burials since 1861.  A few owners were still negotiating with the city council preventing the removal of some graves at this time.
Catharine Brand was the first official burial in the cemetery on August 28, 1910
Matthew Chester continued in his position to become the first Sexton at our present cemetery
4,901 burials made from 1865-1897 are unaccounted for in cemetery log book
1,279 bodies transferred from August 30, 1897 until August 27, 1910 are recorded in a previous cemetery log book
3,104 bodies are located in Potter's Field – mostly unidentified persons and others without a marker – several unmarked graves are located on plotted cemetery lots as well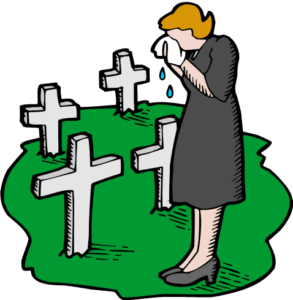 POTTER'S FIELD
A potter's field is a place for the burial of unknown or indigent people.  The term comes from the story Matthew 27:7 in the New Testament of the Bible, in which Jewish priests take 30 pieces of silver returned by a repentant Judas. The chief priests picked up the coins and said, 'It is against the law to put this into the treasury, since it is blood money.' So they decided to use the money to buy the potter's field as a burial place for foreigners. That is why it has been called the "Field of Blood" to this day.
INDIGENT PEOPLE
Indigent (impotent poor) was a classification of poverty used in Britain during the 1600s. It referred to those poor who were unable to support themselves either through age or sickness – not because they did not want to work. This group was considered deserving of poor relief.
CATHERINE BRAND – WITNESSED ALL THREE CEMETERIES
Born on March 22, 1834 in Prussia, Catharine raised 10 children and resided in the second oldest structure in Negaunee. It was located on Jackson Street and across the street from the McDonald Opera House (now the Elks Lodge).  Her husband lost his life at this site in 1873 as he was digging a well on his property. She saw the movement of the original cemetery which sat on what was once a large piece of property owned by St. Paul's Church.  (Note:  Our museum now sits on part of that property at 303 E. Main Street).  The church was moved in 1871, the property purchased by Antoine Barabe, and the cemetery had to make its first move. It was relocated just southwest of the present cemetery and across from the old road to Marquette off of Prince and Cherry Streets.  It remained there for over 35 years while the population of our city was growing at a rapid rate due to all of the iron ore mining and families moving into the area.  In 1909, the cemetery was becoming overcrowded and a larger area had to be found.  Once again, all of the bodies had to be removed and transferred to our present cemetery beginning in 1910.  Was it a coincidence or fate that Catharine Brand witnessed the cemetery in three different locations?  More interesting, she had become the first official recorded burial in the third cemetery on October 28, 1910.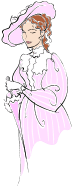 18,485   BURIALS AS OF December 31, 2020
Thanks to the "Iron Herald" notes on Robert Dobson's CD, I was able to find a lot of information in my research.  I recommend that you get yourself a copy of the CDs (November 1873- August 1968) which relate to articles found in the "Negaunee Iron Herald".  CD's of all of our "Negaunee Iron Heralds" are also available to purchase.  Contact the museum (1-906-475-4614) for more information. Better yet, just stop in.   We are open 10:00am till 4:00pm Monday thru Saturday Memorial Day till Labor Day.